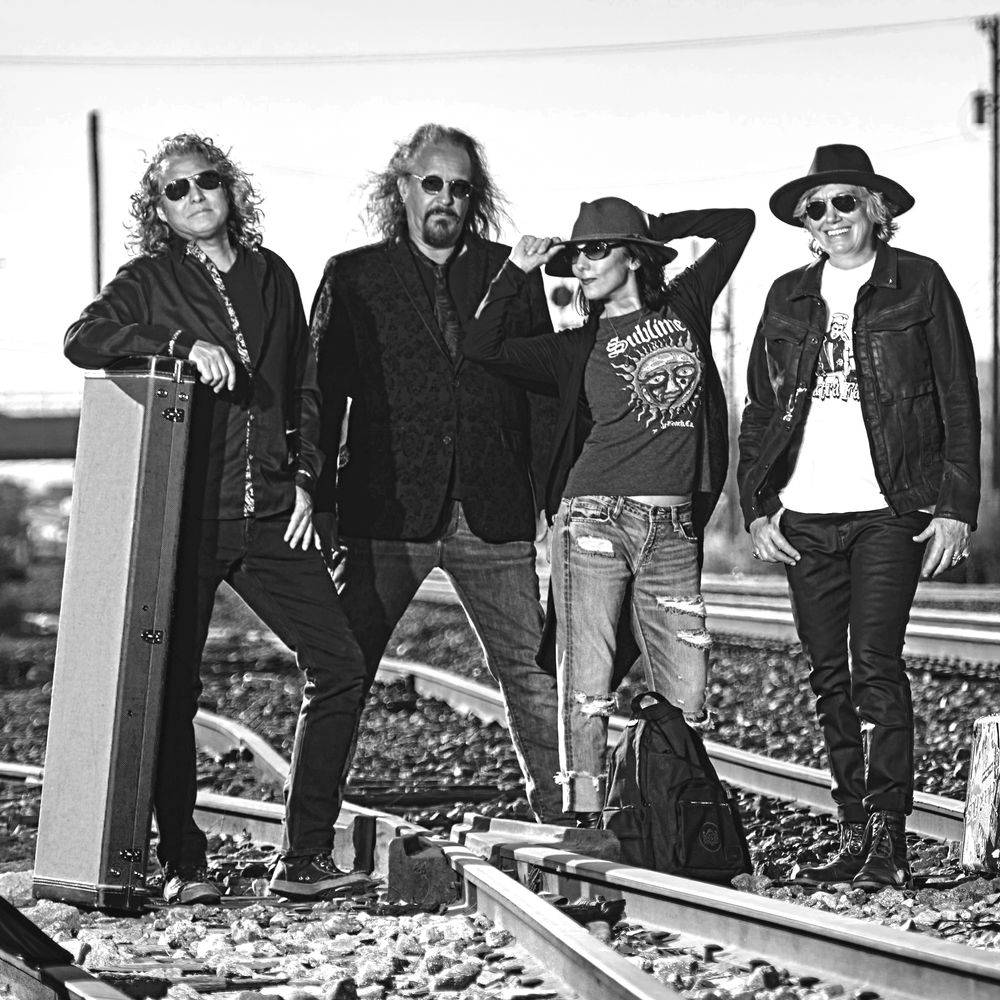 Leslie Pereira & The Lazy Heroes
Good Karma - Indie Music
We're over the moon to be able to tell you about this one at last: Big Stir Records is proud to announce the forthcoming release of "GOOD KARMA", from LESLIE PEREIRA & THE LAZY HEROES. The second album by the Los Angeles-based quartet is out on CD and digital media on Saturday, October 10 and is up for pre-order at www.bigstirrecords.com/store and elsewhere now. A brash and involving follow-up to the band's 2017 debut FIGHT FOR NOW, the new record features 12 brand new tracks recorded and mixed by KAREN BASSET (of The Pandoras and The Kariannes) at her studio, and bristles with the live energy that's made the band one of the most exciting acts on the LA club scene in recent years.
The sound of the record derives from exactly what fuels it: the sheer joy of performing. It's a mixture of punk rock drive, pure melody, and genuine sweetness that draws on the history of female-centric LA bands like The Pandoras, The Runaways, and the early Go-Go's, sounding at times like Sleater-Kinney tapping into the spirit of Buddy Holly. GOOD KARMA was tracked by the band in a single day prior to the pandemic (with minimal overdubs in the following weeks), and it bears out the band's reputation as an ebullient and thrilling live act – they've wowed audiences at many a Big Stir Live event in Burbank and in clubs across Southern California.
What Basset has captured, with the band tracking together in the studio and at the peak of their considerable power and chemistry, is something we're not hearing enough of in these socially distanced times. But it's all there on the disc. PEREIRA front and center with her swooping, impassioned vocals and angular but melodic guitar, perfectly complemented by vocalist and percussionist (and Leslie's wife) PAULA VENISE, propelled forward by one of LA's very best rhythm sections, JEFF PAGE on the drums and ROB LONTOK on bass. That pair alone is unsurprisingly in demand for sessions and gigs with some of Southern California's top-drawing tribute bands, but THE LAZY HEROES is their passion project, with Page's tenure dating back to his days with Pereira and Venise in IT'S ME MARGARET, the '90's-era forerunner of the current band.
We can hope GOOD KARMA provides what its title suggests, and Leslie Pereira & The Lazy Heroes are soon back commanding the live stages that are rightfully theirs. But in the meantime, the record is more than just a document of a tight and powerful band at full strength. It's a set of songs that deserve to own the airwaves and the hearts of listeners everywhere, and we at Big Stir Records are thrilled to bring it to you!
For all inquiries:https://www.bigstirrecords.com/contact
E.  lazyheroesband@gmail.com
web. http://www.lesliepereiraandthelazyheroes.com
FB https://www.facebook.com/lesliepereiraandthelazyheroes/
Twitter @lazyheroesband
Instagram @lazyheroesband